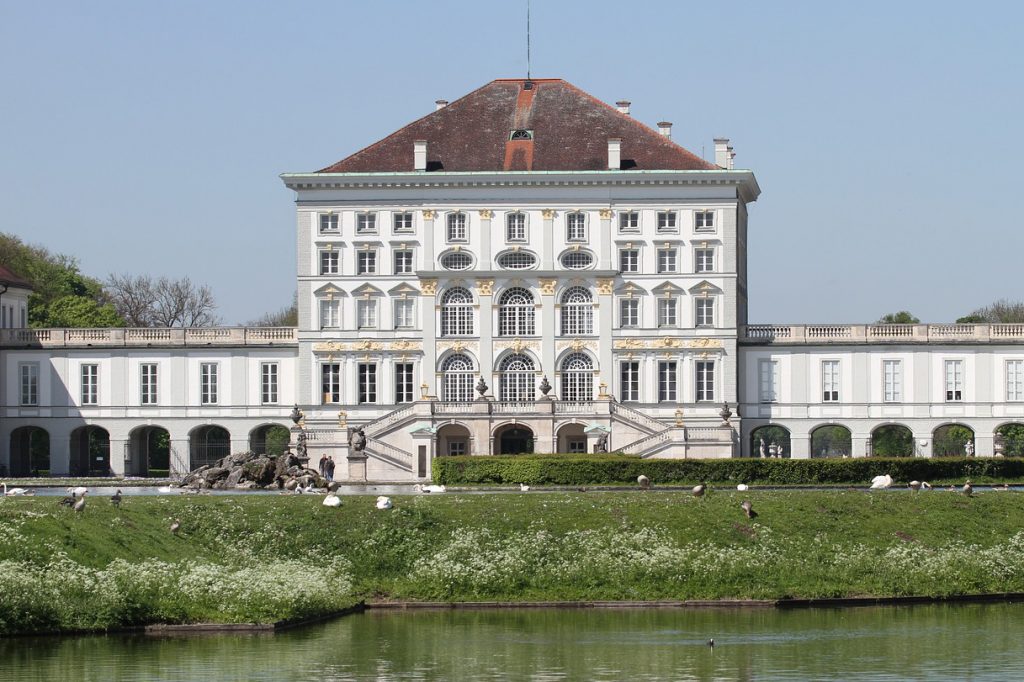 The summer residence of the Royal family, Schloss Nymphenburg
We drive to one of the most magnificent castles in baroque style in Europe, situated in the west of Munich. Nymphenburg castle has been for some centuries the summer residence of the Bavarian prince electors and kings. You will get an idea of what was life about at the court between etiquette and luxury in past times. And you will be fascinated by the spacious parc in English landscape style with its four small enchanting pavilions.
It's rather unusual to be given a castle for the birth of a son. But exactly this happened in 1962, when the granddaughter of Henri IV, Henriette Adelaide gave birth to a male heir. She was presented a baroque country estate outside of Munich by her husband Ferdinand Maria which she and later generations restaured and enlarged so that it looks like what we see today: A magnificent summer castle in the middle of a huge parc. Your visit to Nymphenburg castle is one of the highlights of the tour.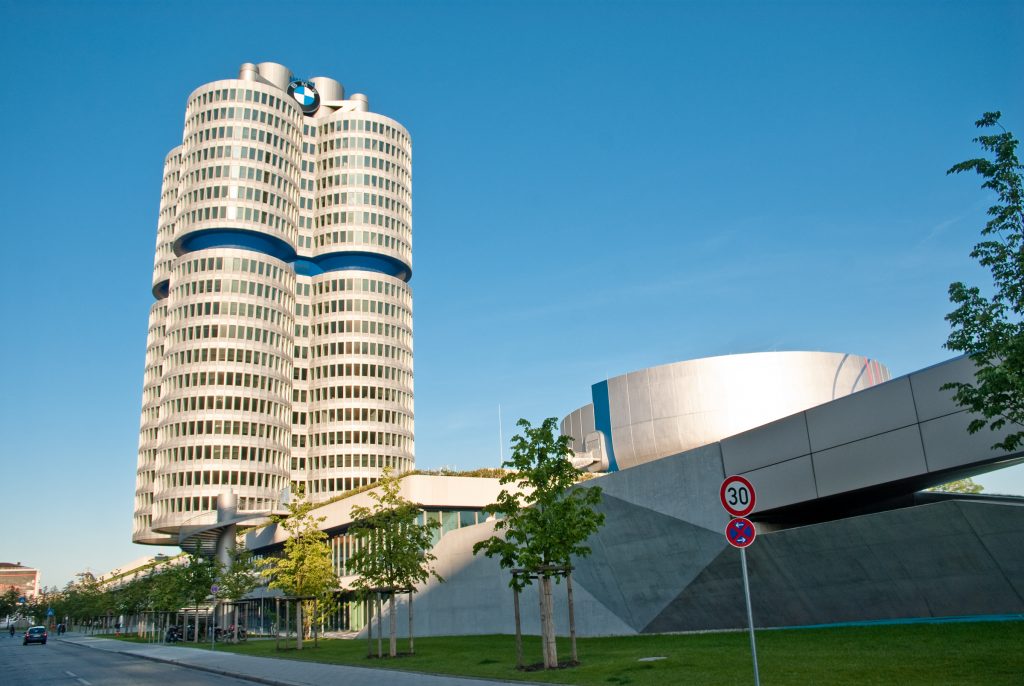 BWM-headquarters opposite Olympic Parc
On our way back we drive past the Olympic Parc and the BMW-ensemble. You will see the high-rise building of the BMW-headquarters built in the form of a four cylinder, the BMW-world in avantgarde architecture with the eye-catching double turned cone in glass and steel. All these buildings as well as the Olympic parc and the Olympic village are under monument protection.
By bus up to 2 hours