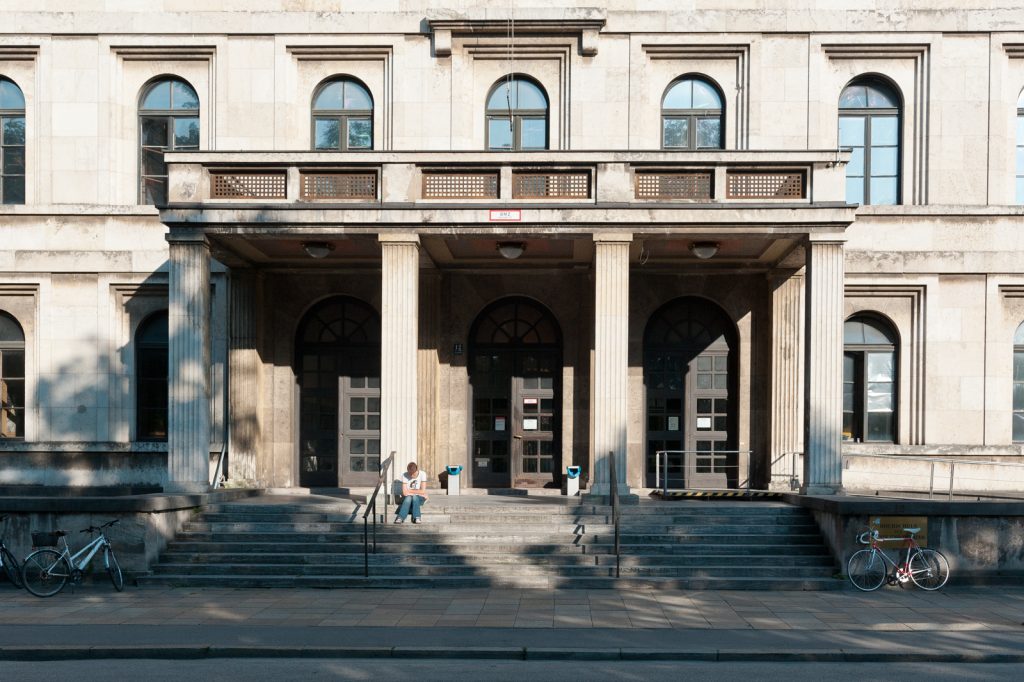 The former "Führerbau" near Königplatz
The former headquarter of the Nationalsocialists
Although almost 80 percent of the city of Munich were destroyed during WWII, there are still some buildings of the time of the Nazi regime around Königsplatz which haven't been bombed. Munich was the town where the Nazi Movement started. You'll see the former "Führerbau" where in 1938 the Munich agreement was signed. You will also see the twin building where the Americans had established the central collecting point of art. 
In the newly built NS-documentation center you can learn all about the probably darkest period in history of Munich and Germany.
Walking tour up to 2 hours
The Dachau memorial
The former Dachau concentration camp was liberated by the Americans 75 years ago. Being a site of commemoration since 1965, Dachau is also an educational place today. This former camp served as model for all concentration camps in Europe. The authentic location stands for one of the worst chapters of German history. It's a symbol of the nationalsocialist terror in general.
Walking tour 2 – 3 hours