Lehel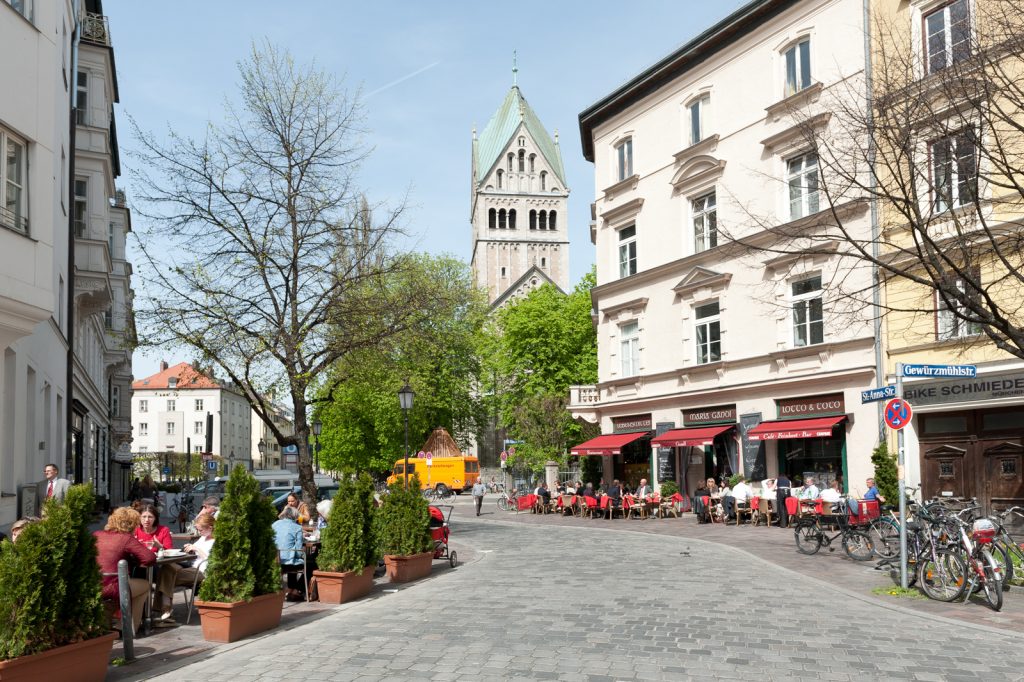 St. Anna Square in the district Lehel
Strolling nowadays through the Lehel – one of the most exclusive districts of the city, you wouldn't believe that this area once was the city's poorhouse. Narrow small houses without canalisation and electricity were characteristic for this flood endangered suburb. You will learn on the tour how this change came about. You will see the home of the famous writer Lionel Feuchtwanger when he was a child, you'll have a look into the baroque St. Anna monastery church and you'll get a feeling of the village-like ambiance on St. Anna square with its coffee terraces and its popular farmers market (always on Thursdays).
Walking tour up to 2 hours
Haidhausen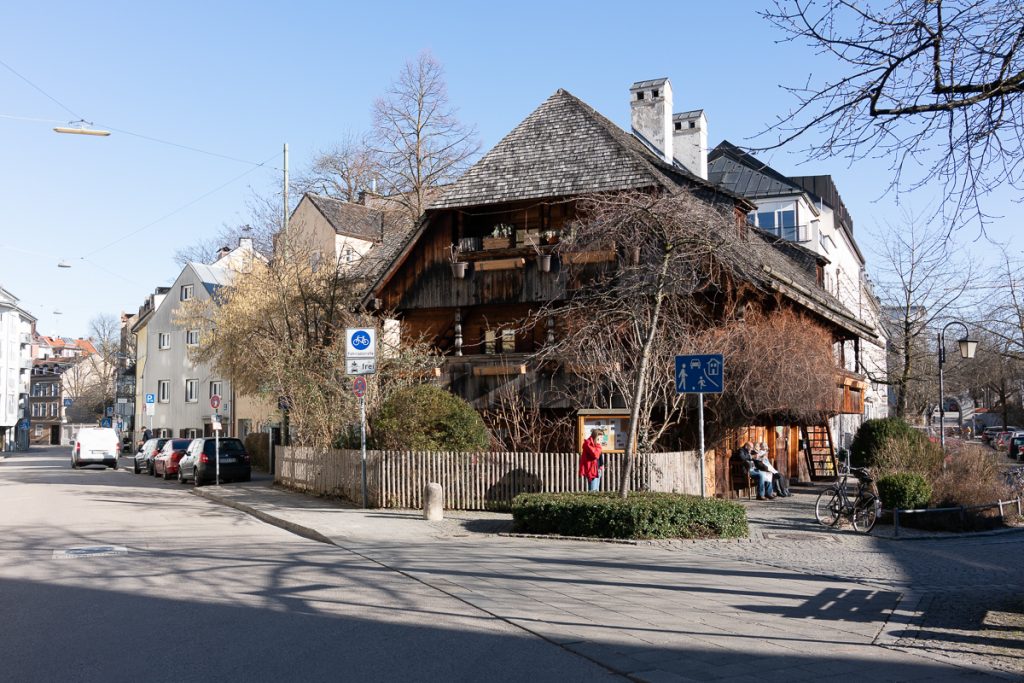 The Kriechbaumhof, old farmhouse in Haidhausen
In former times Haidhausen was a small village, even older than the residential city of Munich. It was an important location for brewers. Situated below the hights of the Isar, there were more than 50 cool cellars where the barrels of freshly brewed beer were stored until Carl von Linde invented the refrigeration unit around 1870. Today names of some streets refer to this past. Not only brewers, but also craftsmen, day-labourers and brick-workers lived here under very modest circumstances. Some of these houses are still existing as well as the Hofbräukeller, this huge beer hall where Hitler had almost been killed by a self-made bomb.

Walking tour up to 2 hours