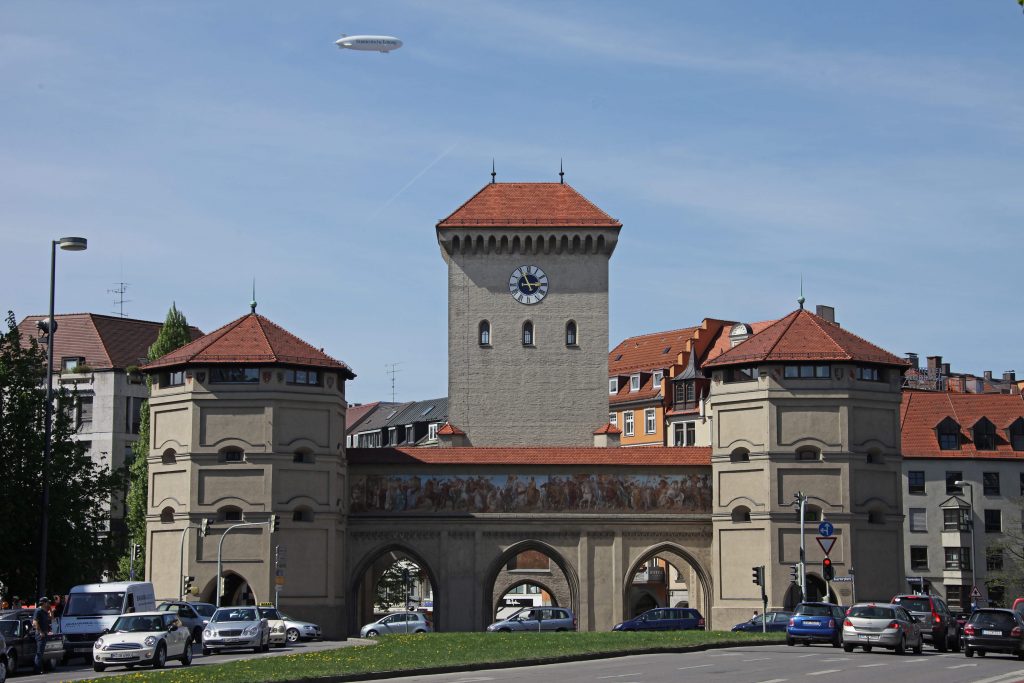 The most important city gate, the Isartor
The salt has been the most precious commercial good from the middle ages to modern age. The privilege of storing salt granted by Ludwig the Bavarian existed for more than 250 years. It was the prerequisite for Munich to be recognized as an important commercial town during the 14th and the 15th century. Later the salt, also called the white gold, lost its importance, because other possibilities of conservation had been invented. Industrialisation took its course. Munich became a residential city and Ludwig I awarded the title "Royal deliverer of the Bavarian Court" to some companies. We'll pop in some of the Royal deliverers shops and continue our walk ending at Promenadeplatz where in former times the warehouses for the salt were situated.
Although times weren't easy after the revolution of 1918 the most important economic structures could survive. Nowadays Munich is a booming economic metropolis with worldwide-known companies and successful international fairgrounds.
The tour starts at the most important of the three remaining city gates, the Isartor.
Walking tour up to 2 hours